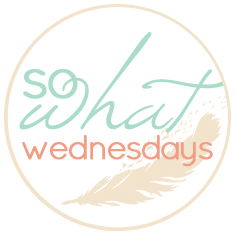 I went onto amazon fully intending to order Gone Girl, but two days later, Dark Places came in the mail. Close.
Easter was so. much.work. Almost like a second Christmas. It has taken me until yesterday to get back into the grove of our everyday life.
When I use our cloth table cloth, and it gets dirty, I just flip it over and use the other side!
Adding things to my wish lists on amazon and beauty army feels like retail therapy, but holy disappointment when they don't show up in the mail.
I buy generic brand splenda. Lame.
Printing out our pictures is something I do lots. Putting them in frames, however, happens almost never.
To fill in my eyebrows, I used mascara, because taking out my eyebrow powder and gel just seemed like too much effort!
When the girls are sleeping, I find that I spend my free time looking at pictures of them. I need a hobby!